Even through these 'strange Coronavirus' times, the Bigfork Summer Playhouse will celebrate its 61st Season of live professional theatre in 2020.
We have to begin later than normal – July 2 – but we still plan to open with additional cleaning, sanitizing, social distancing, and personal safety protocols.  The updated schedule is up and will begin selling tickets again on Saturday, May 23. We have another stellar season line up! All new shows – never before performed on the BSP stage The Hunchback of Notre Dame, Newsies, Something Rotten, Sister Act and The HITS of the '50s, '60s & '70s. Due to late scheduling, we had to cancel our early season Country show and the ever popular Benefit Revue (scholarship show and gala). Great entertainment, new faces in the company, shows you've never seen at BSP, a day on the lake, and a 'swell' place to spend some time is sure to be found in Bigfork. We are doing everything possible to help with social distancing without sacrificing your opportunity to see exceptional LIVE entertainment. Seating will be limited this season! So get out of your Jameez, put on your mask, shut your TV off, and put us on your calendar for this season – our 61st! (beginning July 2)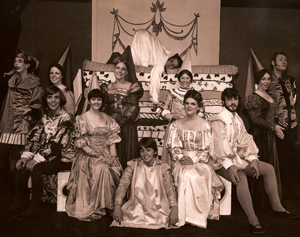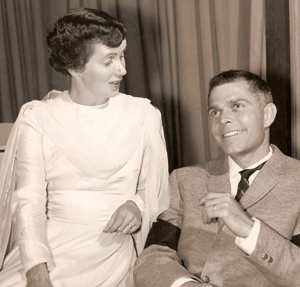 Marjorie & Firman "Bo" Brown
Founders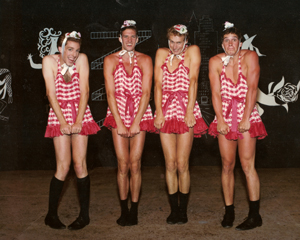 Everybody 'Ot To Have A Maid
Covid-19 Updates concerned with the BSP 2020 season
We are still planning the Bigfork Summer Playhouse 61st season .  As of right now, we plan to go ahead with our 2020 summer season beginning July 2.  We'll will have less seating available to encourage social distancing – every other row is blocked off and we ask you to leave empty seats between your group and the next reservation. With a late start, our season will begin July 2 and tickets will be available now on May 24.  We ask you to consider to wear your masks, if not for you, for the comfort of all the other patrons.  We are doing everything we can to keep BSP open this summer, so some new rules will be in effect.  In addition to extra cleaning and sanitizing efforts, there will be hand sanitizer located in various stations at the theatre, we'll provide masks to those that need one, and we'll try to keep the congestion down in the lobby and as you enter or exit the theatre.  If there are major changes in our Country we will re-access and come up with a new plan, but as of right now we expect to be able to give you another great season of the finest theatre in the Northwest!         (season begins July 2)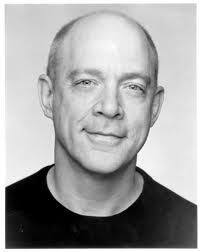 Known by many as the "theatre by the bay," the Bigfork Summer Playhouse is a past recipient of the Montana Governor's Award for the Arts and boasts several Emmy & OSCAR winners among our BSP alumni.  Most recently, J.K. Simmons won an OSCAR for best supporting actor in WHIPLASH. Come see where Simmons spent 7 seasons on stage and directing. See just what sets us apart from everyone else! Each season we recruit Broadway caliber acting and singing talent from across the country to bring our patrons the finest live professional theatre in the Northwest. Known for bringing the best of Broadway to the Rockies, each season we continue the tradition.
Donate to the Bigfork Summer Playhouse Scholarship
Each year the Bigfork Summer Playhouse gives out 5, or more, $1000+ scholarships to deserving company members to help them finish their education.   Scholarships are applied directly to the school of their choice and are awarded to actors, directors, designers, musicians or technicians.
Bigfork Summer Playhouse scholarship recipients
Get your 2020 vouchers!
We now offer Season Vouchers for the 2020 BSP Season 
$32 per admission
price includes the $1 per ticket fee accessed by BCPAF each season.
Our 2020 Children's Theatre Season
(Summer Workshops – see children's theatre page)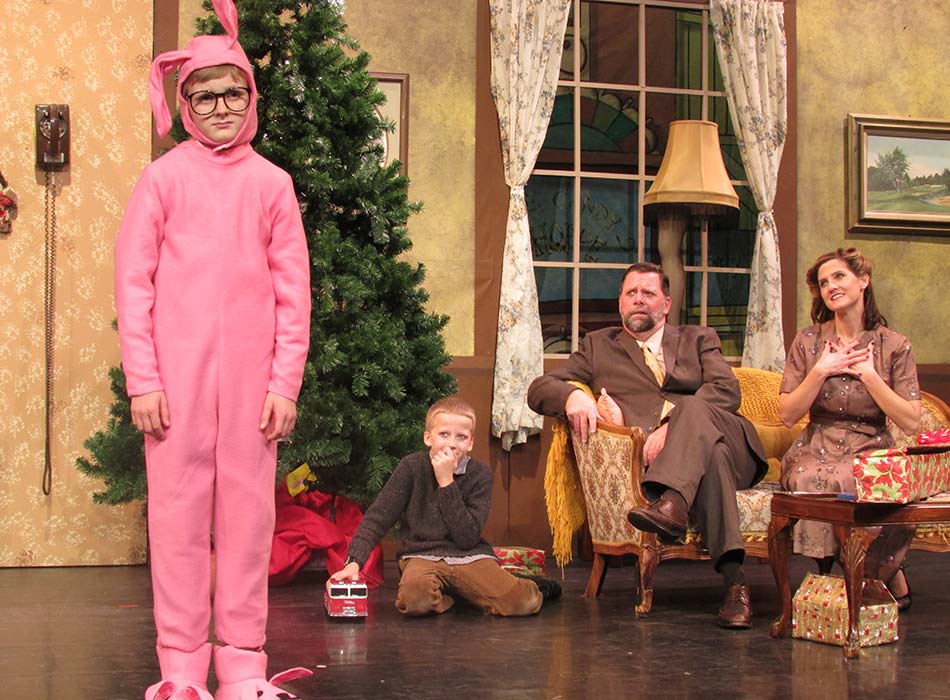 The Lion King / Elf the Musical
Sept/Dec
Auditions for Grades TBA
TBA
Performances
Sept / Dec
Aladdin Jr. / Disney's Descendants
Jan / March
Auditions for Grades TBA
TBA
Performances
Jan / March 
BSP 2020 FLEX Pass
**Flex Pass sale from February 15 to March 15 ** Sale over for the 2020 Season
(sale from Feb 15 – March 15)
Questions?
For questions about shows, tickets, and related, please Contact Us to get a speedy response!
Bigfork Summer Playhouse
PO Box 456 Bigfork, MT 59911 406-837-4886
© 2020 Bigfork Summer Playhouse
Privacy Policy