Even through these 'strange Coronavirus' times, the Bigfork Summer Playhouse was able to celebrate its 61st Season of live professional theatre in 2020.
We had to begin later than normal – July 2 – but we still were able to stay open with additional cleaning, sanitizing, social distancing, and personal safety protocols.  We had another stellar season line up! All new shows – never before performed on the BSP stage The Hunchback of Notre Dame, Newsies, Something Rotten, Sister Act and The HITS of the '50s, '60s & '70s. Due to late scheduling, we had to cancel our early season Country show and the ever popular Benefit Revue (scholarship show and gala). Great entertainment, new faces in the company, shows you've never seen at BSP, a day on the lake, and a 'swell' place to spend some time in Bigfork.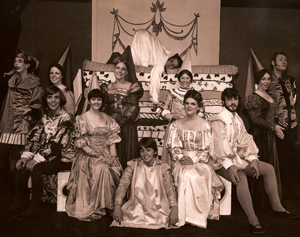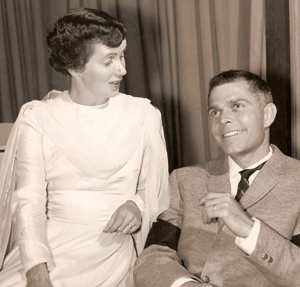 Marjorie & Firman "Bo" Brown
Founders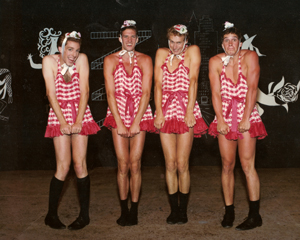 Everybody 'Ot To Have A Maid
Covid-19 Updates concerned with the BSP 2020 season
The 61st season of the Bigfork Summer Playhouse was a success!.  The 2020 summer season looked a bit different while we encourage social distancing to protect our actors, staff, and guests.  Seating is checkboard style.  Masks are now required per the Governor's July 15th Directive. We ask that you always wear a mask while inside the building, if not for you, for the comfort of all the other patrons.
We are doing everything we can to keep BSP open this summer, so some new rules will be in effect.  In addition to extra cleaning and sanitizing efforts, there will be hand sanitizer located in various stations at the theatre, we'll provide masks to those that need one, and we'll try to keep the congestion down in the lobby and as you enter or exit the theatre.  If there are any changes to local or state guidelines, those may be implemented without notice.  We ask for your understanding as we work through these interesting times.  We are excited that we are able to offer you another great season of the finest theatre in the Northwest!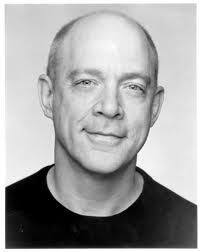 Known by many as the "theatre by the bay," the Bigfork Summer Playhouse is a past recipient of the Montana Governor's Award for the Arts and boasts several Emmy & OSCAR winners among our BSP alumni.  Most recently, J.K. Simmons won an OSCAR for best supporting actor in WHIPLASH. Come see where Simmons spent 7 seasons on stage and directing. See just what sets us apart from everyone else! Each season we recruit Broadway caliber acting and singing talent from across the country to bring our patrons the finest live professional theatre in the Northwest. Known for bringing the best of Broadway to the Rockies, each season we continue the tradition.
Donate to the Bigfork Summer Playhouse Scholarship
Each year the Bigfork Summer Playhouse gives out 5, or more, $1000+ scholarships to deserving company members to help them finish their education.   Scholarships are applied directly to the school of their choice and are awarded to actors, directors, designers, musicians or technicians.
Bigfork Summer Playhouse scholarship recipients
Get your 2020 vouchers!
We now offer Season Vouchers for the 2020 BSP Season 
$32 per admission
price includes the $1 per ticket fee accessed by BCPAF each season.
Our 2020 Children's Theatre Season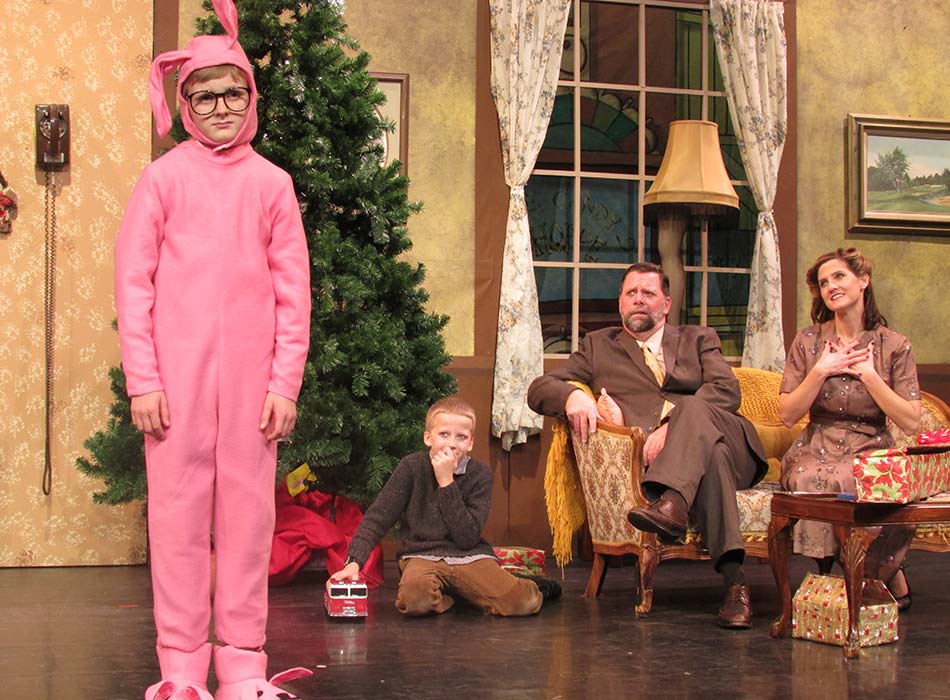 Puttin On The Glitz / Elf the Musical -Cancelled
Glitz – one Weekend only
Nov 6 & 7
A Touch of Christmas
Brach Thomson in Concert
Performance
Dec 5
Elf The Musical
Performances
Dec 11, 12, 13, 18, 19
Aladdin Jr. / Disney's Descendants
Jan / March
Auditions for Grades TBA
TBA
Performances
Jan / March
Shrimp Crab Boil Dinner
Crab & shrimp Boil Dinner—to go!!
You asked, and we listened! The Crab & Shrimp Boil Dinner was back—but with a twist…
Delicious fresh seafood is special ordered and shipped in for this one time event. Your meal, prepared by Bigfork native and owner of Cartwright Catering, Chef Laura Clayton, includes fresh crab, fresh shrimp, andouille sausage, potatoes, corn on the cob, salad, bread, dessert, and beverage!
The twist? People didn't even have to get out of their car!! This was a "curb side delivery" event! (Sept 11)
All proceeds for this dinner went directly to Bigfork Playhouse Children's Theatre (BPCT) which provides music and theater educational opportunities to more than 4,000 children across the Flathead Valley.
Thanks Bigfork for making this another successful event!
Can't make the event but would love to support the children of the Flathead Valley? Click here to make your tax deductible donation.
BSP 2020 FLEX Pass
**Flex Pass sale from February 15 to March 15 ** Sale over for the 2020 Season
(sale from Feb 15 – March 15)
Questions?
For questions about shows, tickets, and related, please Contact Us to get a speedy response!
Bigfork Summer Playhouse
PO Box 456 Bigfork, MT 59911 406-837-4886
© 2020 Bigfork Summer Playhouse
Privacy Policy