Over the past 60+ years, the Bigfork Summer Playhouse has had many talented performers grace the stage. Given the unique nature of the Bigfork Summer Playhouse, many of the cast members have a unique bond with the theatre and the Bigfork community. Multiple actors have left the Bigfork Summer Playhouse stage and have gone on to successful careers in the theatre and in movies or television.
We encourage you to revisit this page often as we update our distinguished alumni. We'll also post pictures, as well as the date for the annual Townies Softball game — a game that often has alumni flying in from across the U.S. to participate in this annual event.
Townies vs. BSP. The softball game is scheduled mid-August.
Go BSP!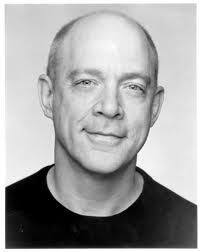 J.K. Simmons appeared on the Bigfork Stage in various roles from 1977 – 1982. Since that time he has appeared in diverse projects spanning motion pictures, television and stage performances on and off Broadway. He played J. Jonah Jameson in Sam Raimi's "Spider Man" trilogy. His motion picture credits include "Hidalgo," "The Ladykillers," "The Mexican,"  "Off The Map," "For  Love of the Game," "The Gift," "Thank You for Smoking," "Rendition," "Burn After Reading"  and, memorably, his portrayal of the off-beat but not deadbeat father, Mac McGuff, in the hit comedy "Juno."
J.K.'s latest films include "The Music Never Stopped", "Jennifer's Body," "Extract", "The Vicious Kind", " I Love You Man", "Beginner's Guide to Endings", and the Academy Award nominated film "Up In The Air". Additionally, JK recently finished shooting "Contraband", which will be released in 2012.
On the small screen, Simmons plays LAPD Assistant Chief Will Pope in TNT's hit series "The Closer."  He also played Vern Schillinger on HBO's acclaimed drama "Oz," while playing a recurring role as Dr. Emil Skoda on NBC's "Law and Order."
Simmons has appeared on the Broadway stage in performances of "Guys and Dolls," "Laughter on the 23rd Floor", " A Change In The Heir", "Peter Pan" and "A Few Good Men."
You can usually find JK at our annual softball game against the "townies."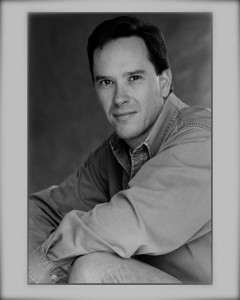 Daniel Erickson started working at BSP at age 17 as an apprentice in 1979. He spent five seasons at the playhouse as an actor and one as the stage manager.
After graduation from MSU moved to NYC where he did plays in regional theatre, off Broadway, television commercials and, on Broadway, in a technical position in CHESS. ("…..which is an excellent example of the well rounded education  that is afforded you working at BSP if you apply yourself.")

He moved to LA and worked in more commercials, acting and eventually casting commercials. He enjoyed some success in Television and enjoyed playing both the good guys and the bad guys in network TV dramas, most notably, Matlock and Perry Mason. He has continued to contribute on various projects as a consultant producing, writing and directing. He also enjoyed success in 'B' Horror films.
His biggest contribution to the playhouse was starting the Plahouse/Townie softball game with co-captain JK Simmons and Bigfork's own, Jim Manley.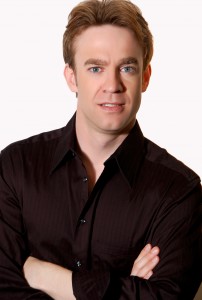 Curt Olds appeared on the Bigfork Stage in various roles from 1990 – 1995. Curt has also returned to the Playhouse as a director since 2004 and enjoys spending as much time in Bigfork as possible. Originally from Butte, MT, he currently resides in New York City.
Since working at the Bigfork Summer Playhouse, Curt has enjoyed a busy career in both opera and musical theatre appearing on Broadway, at Lincoln Center, and with opera companies and symphony orchestras across the U.S. and abroad. A graduate of the New England Conservatory of Music and the University of Montana, Curt has been seen recently with Arizona Opera, Edmonton Opera, Eugene Opera, the New Jersey Symphony, New Haven Symphony, New York's York Theatre and Lake George Opera. This coming summer Curt will appear as Will Parker in Oklahoma with Central City Opera.

Michael Buchanan is a Bigfork Summer Playhouse Alumni where he played such roles as Marryin' Sam, Enoch Snow and directed the benefit Revue. He is a Joseph Jefferson Award winning performer living in NYC.  He has appeared on Broadway in  "The Addams Family" and "Cry-Baby", has performed with the Kennedy Center, the Guthrie Theatre, the New York Musical Theatre Festival, the Goodspeed Opera House & more.  some of his additional recent credits a National Tour: The Book Of Mormon. (where BSP producers Don, Jude & Brach got a chance to see in St. Louis last February.) White Noise (Chicago), Fat Camp (Cleveland), The Addams Family (Chicago), Hair-Woof (Arizona Theatre Co.), Cry-Baby (La Jolla Playhouse), Urinetown-Bobby (2006 Joseph Jefferson Award Winner-Best Actor in a Musical), Mame Kennedy Center), Pirates of Penzance (Guthrie), A Tree Grows In Brooklyn (Goodspeed), The Cure (NYMF).