The Bigfork Summer Playhouse repertory theatre offers a fantastic series of shows to suit every taste.
During our repertory season, we feature four rotating shows – stay four days and see four plays!  Our 2023 repertory season:  Fiddler On The Roof, Grease, The Addams Family and Escape To Margaritaville.  In the late summer and early fall, we bring the musical extravaganza – Hits From the 50's, 60's, and 70's. (v 12.0.1)
For tickets, (not available until April) please visit the Buy Tickets page or choose below.
Click here to view our  Printable 2022 Show Schedule.
(Tickets are on sale APRIL 18).
there is an additional $1 per ticket sold as a fee that goes directly to the BCPA for building Preservation & Enhancement . This will be added at the end of your ticket purchase.
2023 Repertory Season Shows
Music by Jerry Bock
Lyrics by Sheldon Harnick
Book by Joseph Stein
Based on Sholom Aleichem's Tevye and his Daughters, Fiddler on the Roof is the beloved story of the small, tradition-steeped town of Anatevka, Russia, where Jews and Russians live in delicate balance. During the course of the show, the time honored traditions of Anatevka are both embraced and challenged by Tevye and his colorful community, as they witness his daughters, Tzeitel, Hodel and Chava, grow up and fall in love in a time of extraordinary change. Fiddler on the Roof's Broadway premier became the longest-running Broadway musical in history, a title it maintained for almost 10 years. It is a story that captures the essential human longings for love, community, success, freedom, family, and meaning. 
Songs include: "Sunrise, Sunset," the boisterous "If I Were a Rich Man", and the classic "Matchmaker, Matchmaker." and more
Book and Music by
Casey Warren and Jim Jacobs
It's 1959, and Rydell High School's senior class is in rare form. The too-cool-for-school "Burger Palace Boys" are stealing hub-caps and acting tough and their gum-snapping, chain-smoking "Pink Ladies" are looking hot in bobby sox and pedal pushers. The 1950s high school dream is about to explode in this rollicking musical that is both an homage to the idealism of the fifties and a satire of high schoolers' age-old desire to be rebellious, provocative and rebellious. At the heart of the story is the romance between hot-rodding gangster Danny Zuko and the sweet new girl in town, Sandy Dumbrowski. They had a secret romance in summer, but now back in the context of school, peer-pressure and cliques make their love a bit more complicated. Can Danny maintain his cool dude status and still get make demure Sandy his girl? The whole gang sings and dances around Danny and Sandy's romance, through such hit songs as "Greased Lightnin'", "We Go Together", and "Mooning", recalling the music of Buddy Holly, Little Richard and Elvis Presley that became the soundtrack of a generation. Starting off with an eight-year Broadway run, Grease is among the world's most popular musicals and has a cult-like following, especially among teens!
Songs include:  Summer Nights, Raining On Prom Night, Greased Lightning, Mooning, Freddy My Love, The Hand Jive and many more!
The Addams Family (PG-13)
Book by Rick Elice & Marshall Brickman​
Music & Lyrics by Andrew Lippa
In the kooky, upside-down world of the Addams Family, to be sad is to be happy, to feel pain is to feel joy, and death and suffering are the stuff of their dreams. Nonetheless, this quirky family still has to deal with many of the same challenges faced by any other family, and the spookiest nightmare faced by every family creates the focus Lippa, Brickman, and Elice's musical: the Addams kids are growing up. The Addamses have lived by their unique values for hundreds of years and Gomez and Morticia, the patriarch and matriarch of the clan, would be only too happy to continue living that way. Their dark, macabre, beloved daughter Wednesday, however, is now an eighteen year-old young woman who is ready for a life of her own. She has fallen in love with Lucas Beineke, a sweet, smart boy from a normal, respectable Ohio family — the most un-Addams sounding person one could be! And to make matters worse, she has invited the Beinekes to their home for dinner. In one fateful, hilarious night, secrets are disclosed, relationships are tested, and the Addams family must face up to the one horrible thing they've managed to avoid for generations: change.
​Songs include: When You're an Addams, Pulled, One Normal Night, The Moon & Me, Crazier Than You and more.
Escape To Margaritaville (PG-14)
Book by Emmy Award winner Greg Garcia and Emmy nominee Mike O'Malley
Music & Lyrics by Jimmy Buffett
This musical tells the story of a sweet romance between an island-dweller and a tourist, using the music of Jimmy Buffett. It is just what it promises: an escape to a warm climate full of singing, dancing, and tequila.
The musical, which premiered in 2017, has music and lyrics by Jimmy Buffett with a book written by Greg Garcia and Mike O'Malley. Singer Tully works at a run-down beach resort called Margaritaville alongside a bartender named Brick. He's happy to spend his days relaxing and flirting with the tourists, while avoiding anything that looks like commitment.
Meanwhile, environmental scientist Rachel is reluctant to take a break from work to go on vacation with her best friend Tammy. Rachel can't stand Tammy's jerkish fiancé Chadd and is dreading their wedding when they return from Margaritaville.
While Rachel is dismayed that the resort is not as nice as it looked online and to find out that she has no phone service on the island and thus can't keep working, she is eventually able to get into the island spirit with some help. Tully and Brick spend time with Rachel and Tammy and sparks fly between the two couples. But after Rachel and Tammy return to Cincinnati, will anything become of their romances?
Songs include: "Cheeseburger in Paradise", "Margaritaville," "It's Five O'Clock Somewhere," "Fins," "Volcano," and many more.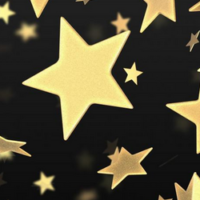 Benefit Revue, an evening of song and dance "from shows we'd like to do, from shows we've done in the past and from shows we promise we'll never do," in July.  All proceeds go toward the BSP scholarship fund. A Champagne reception follows the performance.  Come 'meet the company' while supporting education in the Arts.  (We plan to bring it back next season)
"…..This is my favorite show of the season……"
Mark your calendars and come to the theatre for this memorable event this season!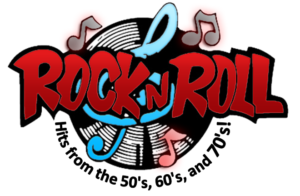 Hits From the 50's, 60's, & 70's (G-family)
August 24-25-26-31
September  1 – 2 
7:30
The 50's, 60's, and 70's were 3 decades of some of the finest Rock and Roll music! Enjoy an evening of staged hits from artists like The Ronnettes, Chuck Berry, Elvis Presley, Billy Joel, The Four Seasons, The Spaniels, Elton John, The Big Bopper and many more as the Bigfork Summer Playhouse brings you the Hits of the 50's, 60's, and 70's live onstage! (different than last summer's lineup)