Last season, the Bigfork Summer Playhouse repertory theatre offered a fantastic series of shows to suit every taste.
During repertory season, we feature four rotating shows – stay four days and see four plays!  Our 2021 repertory season:  Bonnie & Clyde, Jersey Boys, 9 to 5 and Lucky Stiff.  In the late summer and early fall, we bring the musical extravaganza – Hits From the 50's, 60's, and 70's. (v 9.0.1)  (2022 Season TBA)
For tickets, please visit the Buy Tickets page or choose below.
Click here to view our updated 2021 Show Schedule.
(Tickets are on sale in APRIL).
there is an additional $1 per ticket sold as a fee that goes directly to the BCPA for building Preservation & Enhancement . This will be added at the end of your ticket purchase.
2021 Repertory Season Shows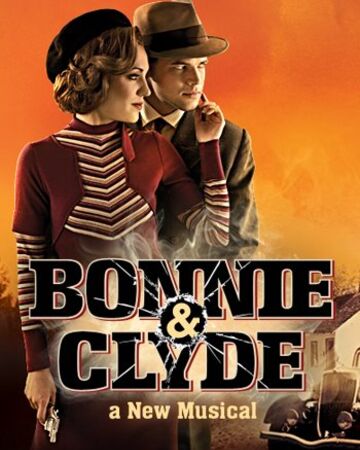 Music by Frank Wildhorn
Lyrics by Don Black
Book by Ivan Menchell
Bonnie & Clyde tells the story of real-life fugitives, Bonnie Parker and Clyde Barrow. In the midst of the country-wide depression the couple find notoriety and love in this thrilling, fast-paced musical. Frustrated with their poor, ordinary lives, Bonnie and Clyde both dream of the exciting lives they have seen in the movies. After escaping from jail, Clyde meets Bonnie and recognizes a fellow dreamer. Their craving for fame and thrills leads them into a life of crime and a life on the run. Despite the pleas of their families, the couple embark on a series of robberies at gunpoint, continuously evading the police and becoming the celebrities they desperately wanted to be. They are soon joined by Clyde's brother, Buck, and the "Barrow Gang" plans increasingly ambitious heists. As their fame and ambition grows, their inevitable fate draws closer. When Buck is killed by the police during an escape, Bonnie and Clyde decide to go and see their families once more. This decision leads them straight into the police firing line and they are both shot dead in the car. Sexy, exciting, and daring, Bonnie & Clyde combines gospel, rockabilly, and blues music to produce an innovative score that complements the action-filled plot.
Songs include: The World Will Remember Me, How 'Bout a Dance, Raise A Little Hell, When I Drive,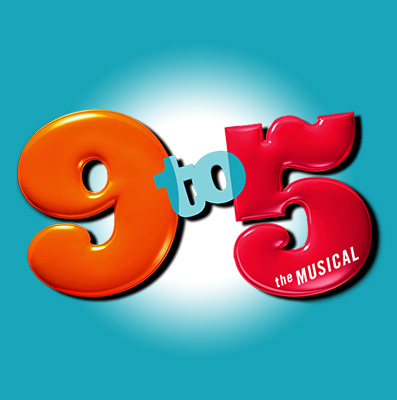 Book by Patricia Resnik
Music by Dolly Parton
Lyrics by Dolly Parton
9 to 5 is based on the 1980 movie of the same name, and features music and lyrics by Dolly Parton. It centers on the downtrodden working lives of three women, Violet, Judy, and Doralee. They all work at Consolidated Industries, which is presided over by the sexist, lecherous, and pompous, Franklin Hart. Violet has worked at Consolidated for many years, but has never been given the chance to rise above senior supervisor status, although she is capable of much more. Judy is newly separated and joins the company having never worked before. Doralee is a sexy, happily married country girl, but she is ostracized from the other female workers. After Judy has an awful first day, Hart passes Violet over for another promotion, and Doralee finds out that Hart has been telling everyone they are having an affair, the three women unite in their hatred of Hart. Over a joint, they fantasize about how they would kill him. When Violet almost unwittingly poisons Hart the next day, he blackmails the three women, threatening them with the police. Doralee ties Hart up with the phone wires and, feeling empowered, they decide to imprison him in his own house while his wife is away. In Hart's absence, Violet, Judy, and Doralee run the office to great effect. They introduce childcare, hour-long lunch breaks, rehab programs, and much more to benefit the staff at Consolidated. While Hart is tied up, the women also use the time to gather evidence that Hart has been embezzling from the company, but Hart breaks free and surprises the women at the office. However, his attempts to reveal the truth about his kidnapping are foiled when the Chairman of the Board arrives to praise the company's increased productivity. The Chairman sends Hart to head up the Bolivia office and promotes Violet to the first female CEO. With Hart gone, the company reprise 9 to 5, in the happy knowledge that times have changed for the better.
​
Songs include: 9 to 5, Around Here, Notion Potion, I Just Might, Get Out & Stay Out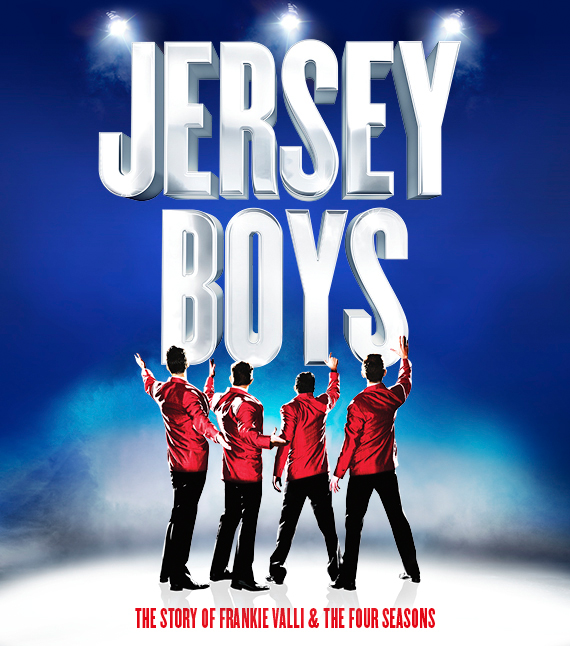 Book by John Marshall Brickman & Rick Elice
Music by Bob Gaudio
Lyrics by Bob Crewe
Jersey Boys is the inspiring rags-to-riches tale of The Four Seasons. When Frankie Valli, Bob Gaudio, Tommy DeVito, and Nick Massi met, they were just four New Jersey teens singing together under street lamps, scraping for gigs and money in their working-class neighborhood. As the quartet rises to international stardom, they celebrate the highs and endure the lows that come hand-in-hand with fame. Each member of the group takes a turn narrating events, illustrating how a ragtag group of guys from New Jersey — and their decades-long friendships — became music history. Jersey Boys is a smash hit that showcases The Four Seasons most iconic hits and reveals the inspiring tale behind the music.
​Songs include: Sherry, Big Girls Don't Cry, Walk Like A Man, Stay, Can't Take MY Eyes Off of You, Working My Way Back To You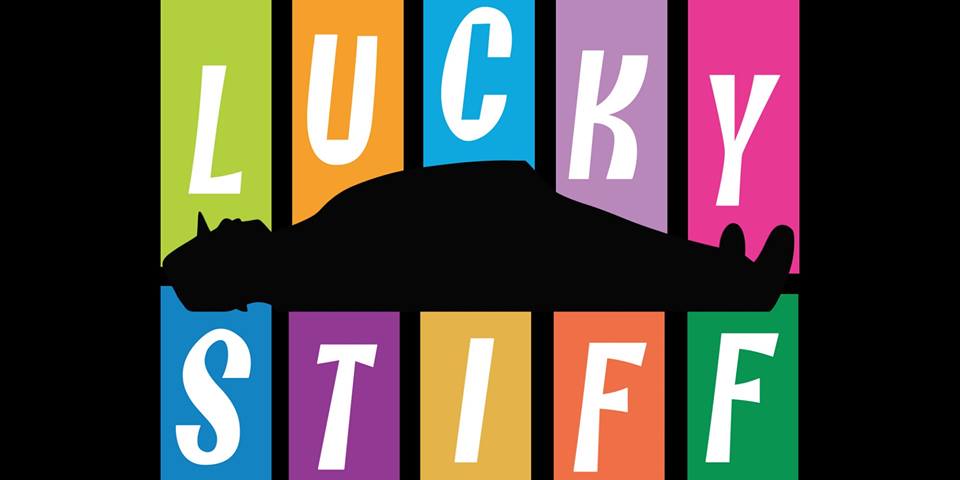 Book by Lynn Ahrens
Music by Stephen Flaherty
Lyrics by Lynn Ahrens
Lucky Stiff is a madcap, hilarious romp of a musical that follows Harry Witherspoon's journey from England to Monte Carlo…with a rather unusual traveling companion. Based on Michael Butterworth's novel, The Man Who Broke the Bank at Monte Carlo, Harry receives the unexpected news that he has inherited a fortune from his late Uncle Anthony, on the condition that he takes Anthony's dead body on a special trip to Monte Carlo. If Harry fails, the money will go to the Universal Dog Home of Brooklyn. However, also hot on the tail of Uncle Anthony's money is Rita, Anthony's lover with whom he embezzled $6 million behind her husband's back. And hot on Rita's trail is her brother Vinnie, who has been blamed for the crime! With mistaken identities, love interests, disguises, farcical chases, and an omnipresent corpse, Lucky Stiff is an offbeat murder mystery with a twist.
Songs include: Something Funny's Going On, Lucky, Dog vs. You, The Phone Call, Times Like This, Monte Carlo!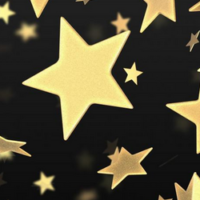 Benefit Revue, an evening of song and dance "from shows we'd like to do, from shows we've done in the past and from shows we promise we'll never do," in July.  All proceeds go toward the BSP scholarship fund. A Champagne reception follows the performance.  Come 'meet the company' while supporting education in the Arts.  (We plan to bring it back next season)
"…..This is my favorite show of the season……"
Mark your calendars and come to the theatre for this memorable event this season!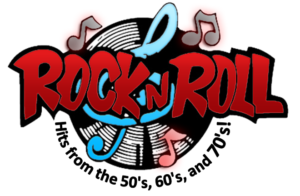 Hits From the 50's, 60's, & 70's (G-family)
The 50's, 60's, and 70's were 3 decades of some of the finest Rock and Roll music! Enjoy an evening of staged hits from artists like The Ronnettes, Chuck Berry, Elvis Presley, Billy Joel, The Four Seasons, The Spaniels, Elton John, The Big Bopper and many more as the Bigfork Summer Playhouse brings you the Hits of the 50's, 60's, and 70's live onstage! (different than last summer's lineup)
BSP 2021 FLEX Pass
**Flex Pass sale from January 15 to March 15 ** Sale for the 2021 Season only
(sale from Jan 15 – March 15)
Questions?
For questions about shows, tickets, and related, please Contact Us to get a speedy response!
Bigfork Summer Playhouse
PO Box 456 Bigfork, MT 59911 406-837-4886
© 2021 Bigfork Summer Playhouse
Privacy Policy